Social Media Monitoring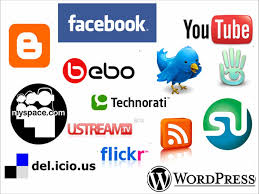 Increasingly, Market Intelligence can involve collecting data from posts, tweets and other social media. This type of 'market intelligence' overlaps with some forms of market research and with PR monitoring. For some companies, the volume of comment (Big Data) together with the need to manage and monitor across multiple languages and multiple domains mean that large scale software is used to capture and then text-analyse the data to produce what is called sentiment analysis to gauge the general tone of the online commentary. Social media can provide companies with good insights into the mood of a market about, for instance, a new product that has been launched and it can provide very specific detail and suggestions for product or service improvements. However, much of this monitoring is also about reputation monitoring as part of a communication or PR campaign to allow companies to be alert to negative comment or problems that are publicised via the social networks.
From a data point of view, obviously there are potentially very large sources of data and IT tools for social media monitoring need to be large scale in order to scrape (ie capture) data from a wide range of sites in a similar way to a search engine robot, and then mine this data with text analytics to find useful information.
There is also some caution necessary over how representative views are. Not all sites can be scraped (some like Facebook do not allow social media listening) and those that can be scraped might not be representative and commentators themselves tend to be more active and enthusiastic (positively and negatively) and may not properly represent the views of the whole market. The structure of discussions online also needs to be taken into consideration. For instance more opinions are voiced where there is disagreement than where there is agreement. Although online conversations might not be representative it is quite possible that they include or influence important opinion leaders. For this reason it is advisable to cross-check and validate how sentiments online translate into more representative forms of market research.