Research programs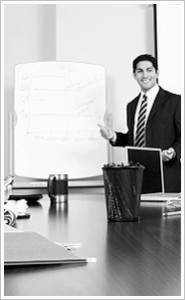 HBDO Fundamental Index® Series
HBDO combines global risk management  experience with expertise in index  construction to create this world-class global  business information tool. The HBDO  Fundamental Index® Series offers a unique  solution for managers interested in  international business development.
 South East Asian companies in Africa
How South East Asian companies are doing  business in Africa between risks and  opportunities.
Sierra leone : assessing mining sector
An HBDO Global Risk Assessment Research dedicated to assess risks and opportunities in the mining sector in Sierra Leone.
Report on business failure
Qualitative and quantitative research on the structure of corporate failures. Covered cities : Paris , Moscou, Berlin, Johanesbourg, Nairobi, Dakar, Montreal, Mexico, Rio de Janiero, Buenos aires, New York, Shanghai, Singapore.
Media sector : doing business in Africa
The media sector is experiencing remarkable progress in the last 10 years. By the emergence of private actors and the development of satellite broadcasting , the market share of private sector is raising to 75% in some countries like cameroun. This research program purpose is to visit their business models for a detailed risk mapping.
Developing areas : preventing failures
How to prevent failures in Private Sector Development Projects (specially in SMEs) in developing areas : case studies.
Watchtower project for International Development
Building a Global Monitoring Facility to provide structured data on emerging markets and developing areas.
Doing Business in Ethiopia : The MIDROC case
MIDROC Ethiopia is the biggest private Investment Group with 41 companies across the country. The companies are engaged in multifaceted business sectors and are members of the MIDROC Group Companies owned by Sheikh Mohammed Hussein Ali Al-Amoudi.
Small businesses : business capacity building
Because of their small size and isolation, small businesses have problems to identify opportunities to work as subcontractors for large companies or as joint venture partners. This research purpose is to explore ways to solve this problem.